Services
Xport Xperts, Inc. offers a wide range of services to banks and businesses.
You can benefit from personalized, quality attention
that goes the extra mile to sort through the abstract and
give you a clear picture of what is advisable for your needs.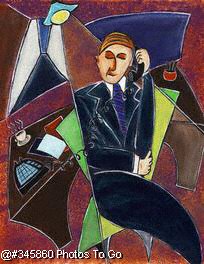 Structure Financing Alternatives for your Domestic and International Trade Government agencies, such as Ex-Im Bank, offer credit insurance and guarantee programs. Our Factoring and Purchase Order Financing specialists at TFS can structure lines of credit that will be based on your client;s credit, not yours. We have vast experience working with these tools to obtain financing for you or for your buyer. If you are a bank, you can feel confident in offering these programs with our assistance. We will be your back office for all matters concerning your export finance transactions.
---
Business Inception and Growth Assistance Whether you are opening a new business, investing in another one, or bringing your enterprise into a new country, we can be there to back you up. Our associated attorneys, investment bankers and global consultants make up a network of "right hands" that you will be glad to have with you. Tax laws change so often, it's hard to keep up. We will assist you, not only in preparing your tax returns, but in reviewing the details where you can optimize your tax savings.
---
Procurement of Non-Government Credit Insurance Programs for your Accounts Receivable If your product is not U.S.-manufactured, or your sale is within the U.S., credit insurance for your own Accounts Receivable or your Factored Account Receivable is available through private sources. We assist you with negotiations for optimal coverage and can help you source financing.
---
Credit & Collections Services
During our years of experience handling credit & collections for various companies, we developed an ethical, effective manner to reduce your past-due accounts. Should a case require litigation, we enlist an attorney specialized in trade defaults. If you want to establish a functional credit area, let us advise you on the right structure and methods to maximize your resources.
---
Monitoring and Auditing of Credit Facilities for Commercial Banks & Other Financial Institutions Through our association with Gutierrez, Morales-Perez and Associates, our auditing team provides full asset-based lending examinations tailored to your needs. In addition, if you are a lender utilizing risk mitigation programs of Ex-Im Bank or private credit insurers, you certainly want to ensure that your lines of credit are well-supported in the event of a claim or a restructuring request. Our firm provides a system that will keep all insurance records, including buyer approvals and limits, supplying you with a customized report weekly or monthly, at your discretion. We will visit the customer on a quarterly basis and audit a minimum of 10% of transactions for that quarter, also reporting to you on our findings. Although we are not a BSA/AML audit provider, any questionable items related to these issues will be surfaced and brought to your immediate attention. Confidentiality is guaranteed.
---
Financial Reviews and Balance Sheet Analysis
From a short outline to a full study, our experts, using state-of-the-art analysis systems, offer you a true opinion of your company's condition and advise on legal alternatives from which you can select to grow in credit appeal. Many times accountants are concentrating on the tax implications to reduce your fiscal payments, but in doing so your company can be viewed as less "appetizing" to a lender. In these tough credit times, a few procedural corrections that may affect your leverage and current ratios can make all the difference in obtaining the financing you need.